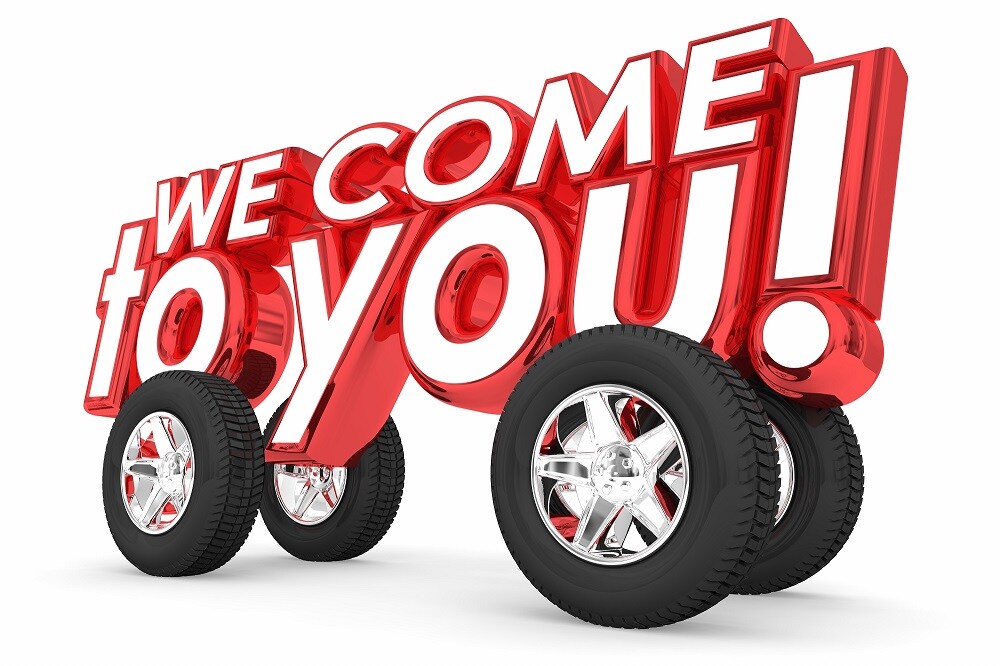 At Woody Folsom Auto Group, making sure you have the best shopping experience possible is our top priority. Nowadays, you're busy - we totally understand. That's why we offer an unbeatable online shopping experience, AND free delivery. That's right - we will bring your vehicle to you wherever you are - at work, home, the park, a restaurant - you name it. Talk about easy!

Thinking you may be too far to take advantage of this offer? Think again, my friend. We don't just deliver to customers who are close by-that would be too easy! We value our far-off customers, too, so we will bring your new vehicle to you up to 300 miles away.

Vehicle Delivery Even Before COVID-19
Since the COVID-19 pandemic started, many other dealerships have begun offering vehicle delivery like us. But y'all know Woody has been doing this a long time! We've been offering free delivery for years-pandemic or not. That's just the way we like to do business.

Plus, we don't charge fees for our home delivery, like some other dealers do. This service is complimentary. We know you have choices, so when you choose Woody Folsom, we like to make you feel appreciated!
Customers Speak on Woody Folsom's Delivery Service and Experience
Check out what our customers are saying about Woody Folsom's Delivery Service!


Excellent experience! They have a great price, we did everything over the phone and they delivered the truck to us!

-Scott D


The staff here went out of their way to get me into the truck I wanted, at a price that I can afford. And brought it to me a hour away.

-Tony W.


I was able to negotiate a good price and there was no pressing to use a specific financier which allowed me to shop for the absolutely lowest rate. I was also impressed with the free delivery and the fact they drove the paperwork to be signed by my wife, when we live about two hours away. They will deliver our truck this week which saves my wife a ton of time and hassle!

-Cody G.


I bought my car over the phone and they brought it to me. I had an issue they came and got it and brought it back. Woody Folsom has the best customer service!

-Logan C.
You'll Find a Little Bit of Everything at Woody Folsom CDJR in Baxley, GA
If you're still shopping and trying to find a vehicle that's your perfect match, we invite you to explore our massive inventory of new and pre-owned options including cars, trucks, and SUVs. And of course, we have a vast variety of affordable pre-owned inventory. These include certified pre-owned vehicles, which means your car, truck, or SUV will have undergone a rigorous multi-point inspection and will be packaged with impressive warranties. So don't worry about being sold a lemon--Woody's got you covered!
Contact Woody Folsom CDJR Today to Experience Home Delivery

Have a question about online shopping or delivery services? We're just a phone call away and are happy to help! We can chat about anything you'd like - from the vehicles on our lot, to online tools, to services, financing, and determining your trade-in value.

Just pick up your phone and give us a call today to begin the best vehicle-shopping experience you've ever had. If you'd prefer to just swing by, we'd love to meet you! We're located at 1859 Golden Isle Parkway, Baxley, GA 31513. See you soon!